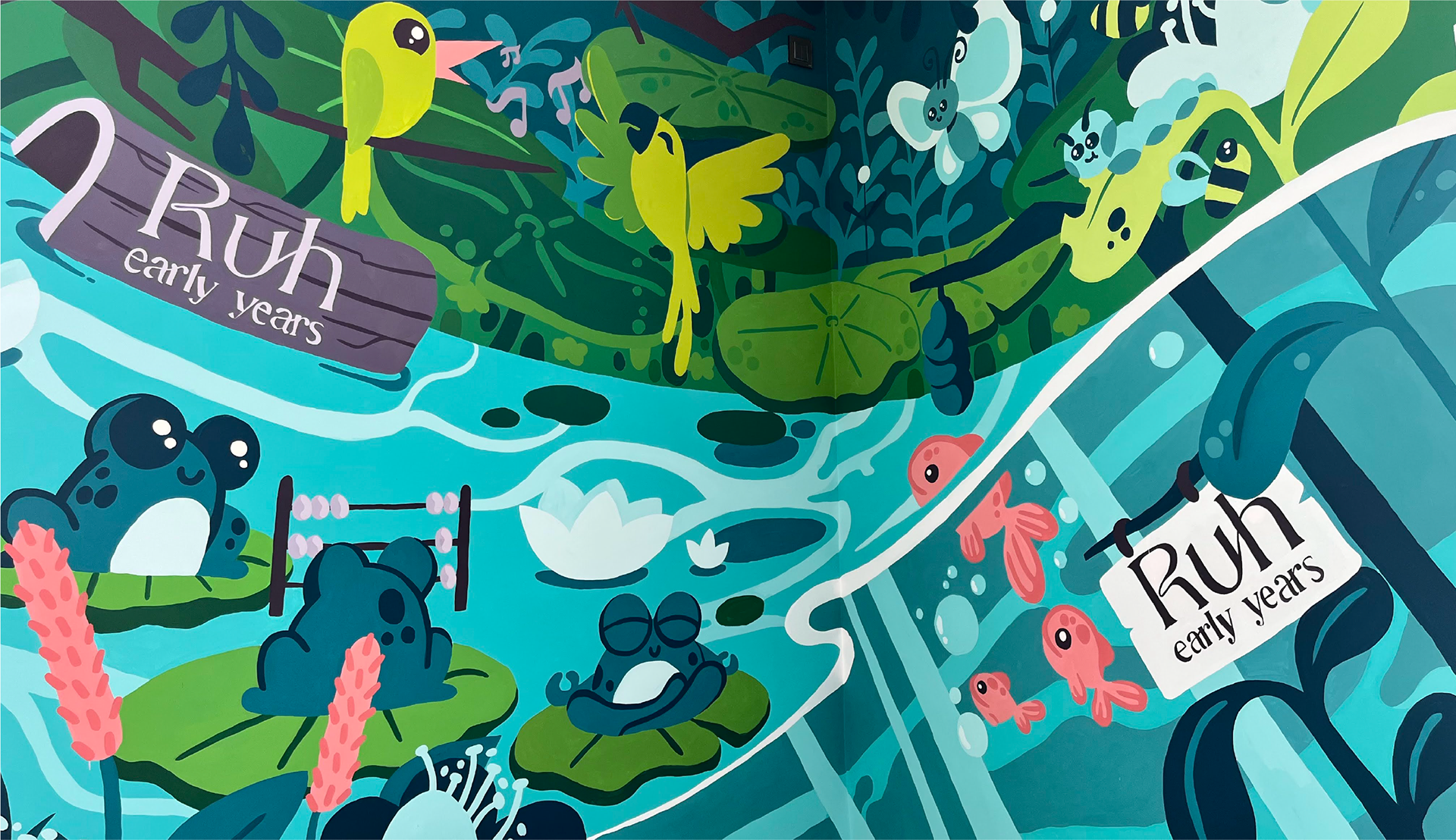 Ruh is a premium preschool in Coimbatore, Tamil Nadu . Every piece in this school has been hand selected with complete care and devotion, right from the furniture to the toys. 
It was a pleasure to work in such a thoughtfully created space.

Thanks to Moakshaa who is now a muralist and the sous chef to this creation.